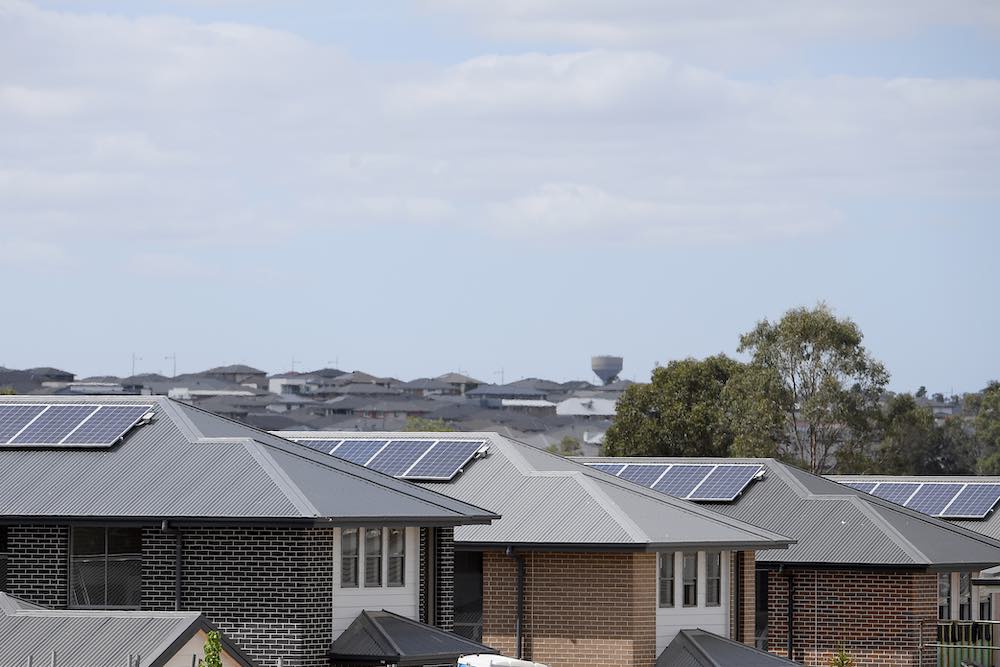 South Australia's rooftop and large-scale photo voltaic era capability mixed to provide all the state's demand for a number of hours over the weekend, at one level hitting a excessive of 112.7% of demand.
The spectacular achievement, notched up on Sunday February 5, was famous on LinkedIn by Jess Hunt, previously of the Australian Power Market Operator and presently a senior advisor in electricity market design on the Power Safety Board.
Hunt, who relies in Adelaide, mentioned the brand new stat was the results of "a light and sunny Sunday" within the state, mixed with excessive photo voltaic output and low demand. And maybe most impressively of all, "there's no wind in that stat!"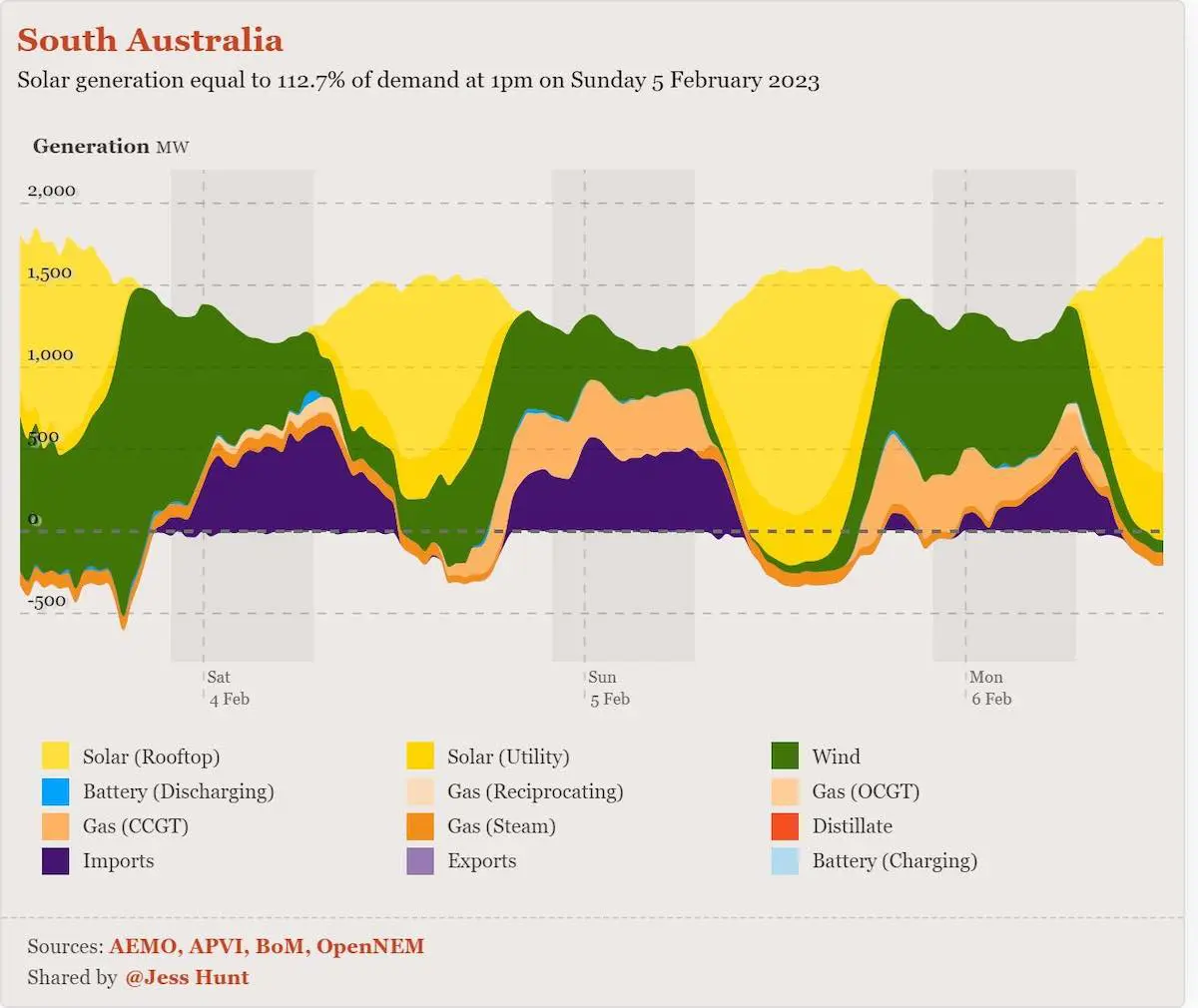 And as one remark below the publish and chart factors out, "it wasn't only for a short on the spot both. Photo voltaic was overlaying state demand for about 6 hours!" – which it was, based on OpenNEM, from about 10.30am till 4.30pm.
The overwhelming majority of the solar energy was generated from rooftops throughout the state, together with at round 1.30pm when rooftop PV was supplying an enormous 93.4% of demand, whereas large-scale photo voltaic equipped 19%.
The state has, on events, met all its native demand from rooftop photo voltaic alone, as local network operator SA Power Networks revealed last year, including for one period of more than five hours. (Native demand excludes some huge masses that get their energy from huge transmission hyperlinks).
South Australia has been setting all types of renewable power data over the summer season, together with in December, when wind and photo voltaic contributed simply over 85% (85.4%) of the state's electrical energy demand over the month.
Based on the newest Quarterly Power Dynamics report from AEMO, South Australian renewables peaked at an "extraordinary" excessive degree of 91.5 per cent in November, even regardless of the state's grid being remoted by damaged transmission strains.